The coronavirus pandemic has shaken the world in unprecedented ways, particularly economically. In order to prevent total economic crumble, the president signed the CARES Act into law on Friday, March 27, 2020. This act set aside $376 billion to help workers and small businesses in the United States keep their jobs and businesses open. These funds were approved for borrowing from the U.S. Small Business Administration in four new programs:
Payment Protection Program (PPP)
Economic Injury Disaster Loan (EIDL)
Express Loans
SBA Debt Relief
Each loan program has different requirements and terms. As the end of the year nears, many business owners that participated in one of these loan programs are wondering what the tax implications will be. While some of these loans are forgivable, the expenses that are paid for with loan funds are not tax deductible. This means that business owners who accepted a loan could face much higher tax payments than usual. As the pandemic has continued, additional orders were signed that have impacted payroll taxes and more.
Understanding all of these implications as you prepare your taxes for this year can be overwhelming. Paramount Tax of Utah is here to help. Our team of professional tax preparers works closely with CPAs to ensure the most accurate understanding of tax code and annual implications. We can help you understand how any COVID-19 relief funds will impact your taxes and prepare an accurate return. Additionally, we will ensure you are taking every possible deductible to minimize your total amount owed. Every penny counts, especially in a time of economic hardship. The Paramount Tax team is here to help you!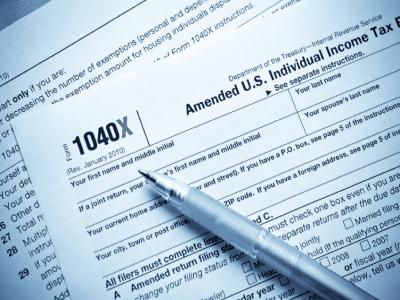 Paramount

Experience

Many people do not know how a professional tax and accounting firm differs from a bookkeeper or tax preparer. The main difference when working with a professional tax and accounting firm, such as Paramount Tax & Accounting, is that our firm utilizes the services of CPAs, EAs, and Attorneys who are distinguished from other finance professionals by stringent qualification and licensing requirements. Paramount has worked hard to create relationships to deliver the value that our clients expect. In fact, our goal is to be the No. 1 Tax Preparers firm in America. So when you ask yourself, "Where can I find Tax Preparers services near me?"... think no further than Paramount Tax & Accounting!
Upgrade to
Tax & Accounting Firm
Whether you are filing personal taxes or you own a business, if you are not already using a professional tax and accounting firm, you have most likely already missed out on major tax benefits, deductions and credits. This is because a professional tax and accounting firm utilizes licensed professionals such as Certified Public Accountants (CPAs), EAs and Attorneys, who can not only advise individuals on personal financial matters but who are qualified to advise businesses, financial institutions, nonprofit organizations and government agencies on a wide range of financial topics. Our strict standards ensure that we understand the complicated tax laws and how to implement strategies that return the most benefits to individuals and businesses. Give Paramount Tax & Accounting a call or visit our tax and accounting firm for a free consultation.