Growing businesses often reach a point where they need professional financial advice, but can't afford a full-time CFO or controller.
If you're fortunate enough to be in this position then we have the perfect solution for you. Our Part-Time CFO service gives you a professional financial manager who works with you to help guide your business to success.
The cost of hiring a full-time CFO can range from $60,000 to over $100,000 per year plus bonuses and benefits. Our Part-Time CFO services provides you with experienced support at a small fraction of that cost.
---
Here's what you get with our Part-Time CFO services...
More time to focus on new services, new customers and other core business issues.
Better understanding of the financial side of your business. So you have less surprises and more control over the money.
Improved decision-making capabilities from clearly seeing the hard and true numbers of your business.
A readily available sounding board to help you with those tough business decisions and help you clarify your business plans.
The comfort from knowing that a professional is overseeing, protecting and constantly improving the financial side of your business.
A professional who establishes strong financial controls in your business to reduce employee theft and increase profits.
Training and managing your accounting staff.
Improved quality and timeliness of financial information.
Budget preparation and monitoring.
Profitability analysis by service or product line.
Tax saving strategies.
Trend analysis.
Assistance in defining long-range plans and the quantification of goals.
Cash management.
Liaison with bankers, attorneys, vendors, insurance agents, etc.
Assistance in obtaining financing from banks, including assistance with negotiations.
Review/negotiation of insurance policies.
Development of company accounting procedure manuals.
Analysis of equipment purchases, expansions, etc.
Mergers and acquisitions assistance
Custom designed collection policies and procedures
Contact Paramount Tax & Accounting you'd like to learn more about our Part-Time CFO Services.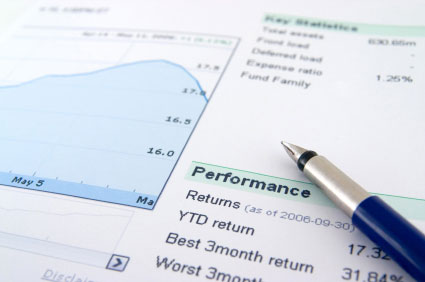 ---
Paramount

Experience

Many people do not know how a professional tax and accounting firm differs from a bookkeeper or tax preparer. The main difference when working with a professional tax and accounting firm, such as Paramount Tax & Accounting, is that our firm utilizes the services of CPAs, EAs, and Attorneys who are distinguished from other finance professionals by stringent qualification and licensing requirements. Paramount has worked hard to create relationships to deliver the value that our clients expect. In fact, our goal is to be the No. 1 CFO firm in America. So when you ask yourself, "Where can I find CFO services near me?"... think no further than Paramount Tax & Accounting!
Upgrade to
Tax & Accounting Firm
Whether you are filing personal taxes or you own a business, if you are not already using a professional tax and accounting firm, you have most likely already missed out on major tax benefits, deductions and credits. This is because a professional tax and accounting firm utilizes licensed professionals such as Certified Public Accountants (CPAs), EAs and Attorneys, who can not only advise individuals on personal financial matters but who are qualified to advise businesses, financial institutions, nonprofit organizations and government agencies on a wide range of financial topics. Our strict standards ensure that we understand the complicated tax laws and how to implement strategies that return the most benefits to individuals and businesses. Give Paramount Tax & Accounting a call or visit our tax and accounting firm for a free consultation.

Paramount Tax is now offering financial and tax
franchises

across the US!
---
Let us make our success into your success!